HILTI EPC SUMMIT 2017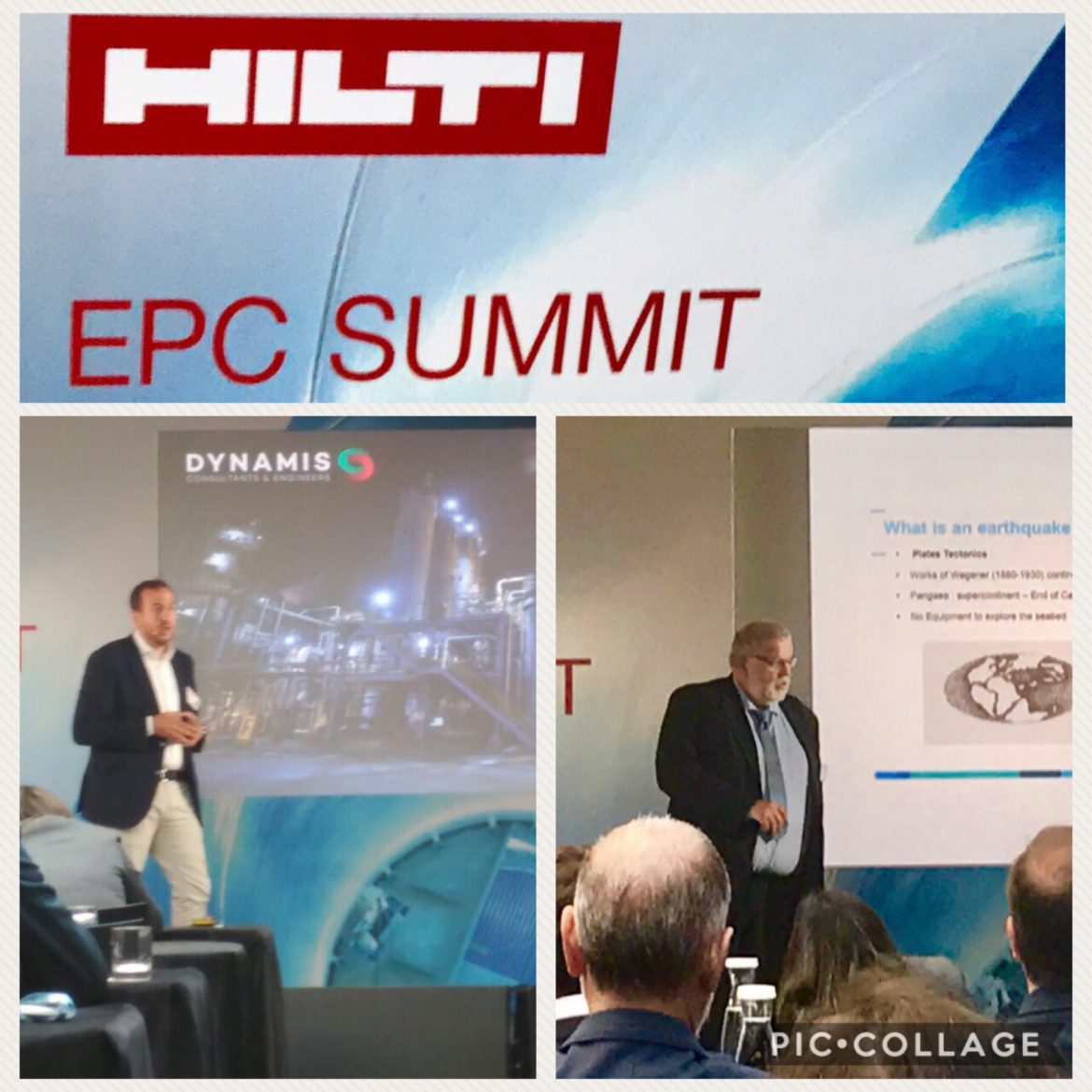 HILTI EPC SUMMIT 2017
The second EPC Summit organized by HILTI took place in May in Madrid, at the Meliá Castilla Hotel near Castellana.   The event was a great opportunity to meet some important companies from different sectors and industries, wherein all have a common interest in the tools and equipment offered by HILTI.
A total of 70 people from companies such as Dynamis Consultants & Engineers, Técnicas Reunidas, Repsol, Iberdrola Engineering, Westinghouse and GE Gaz Power participated in this technical event.  The general idea was for the companies to engage in an interactive exchange, in which each company shared their various experiences in their respective sectors.
In total, four issues were addressed:
Basic design: Safe and reliable solutions in complex environment
3D Plant Design: ease engineering & support global modularization
Detailed design/on-site: High productivity when fastening on steel
Fireproof systems: secure installation during plants' lifetime
Presentation of Dynamis Consultants Engineers:
Carlos Carames, a founding partner of Dynamis Consultants Engineers, together with Gildas Potin, technical director of Tractabel Engineering (formerly Coyne et Bellier) of the Engie Group, presented the first part of this Summit that dealt with safe and reliable solutions in complex environments. Mr. Potin presented the state-of-the-art practice in the field of seismic engineering in France, with a particular emphasis on the new ICPE regulation covering sensitive installations (except nuclear installations). Carlos Carames complemented the exhibition by comparing the French and Spanish seismic regulations. Finally, he also dealt with several current issues such as the subject of soil-structure interaction and the theme of dynamic dampers. To illustrate the phenomenon of terra-structure interaction, Carlos relied on several examples based on his professional experience in the nuclear industry.  All in all, the HILTI Summit 2017 was a success, thanks to the meticulous organization of Jean-Pierre Hublin and the HILTI group.